Culture
We're a bunch of
passionate doers, thinkers,
makers – Meet the
Genzeon family
Using innovation and creativity to perfectly
align solutions with our client's business
priorities, meet the Genzeon family members
Seasoned experts
with outstanding talent, the
Genzeon family has a deep
understanding of tech,
digitalization and innovation
But knowing the nuts and bolts of technology is not enough to respond to the requirements of the actual business environment – least of all when it comes to collaborating with clients engaged in nuanced, highly competitive domains.
That is why the Genzeon family comprises diverse technocrats that get right to the heart of some of the fundamental challenges confronting the industry. Bringing compelling technical skills and domain knowledge to help clients make rapid and measurable strides in their digital health strategy, the Genzeon team is always ready to offer sage advice rooted in common sense.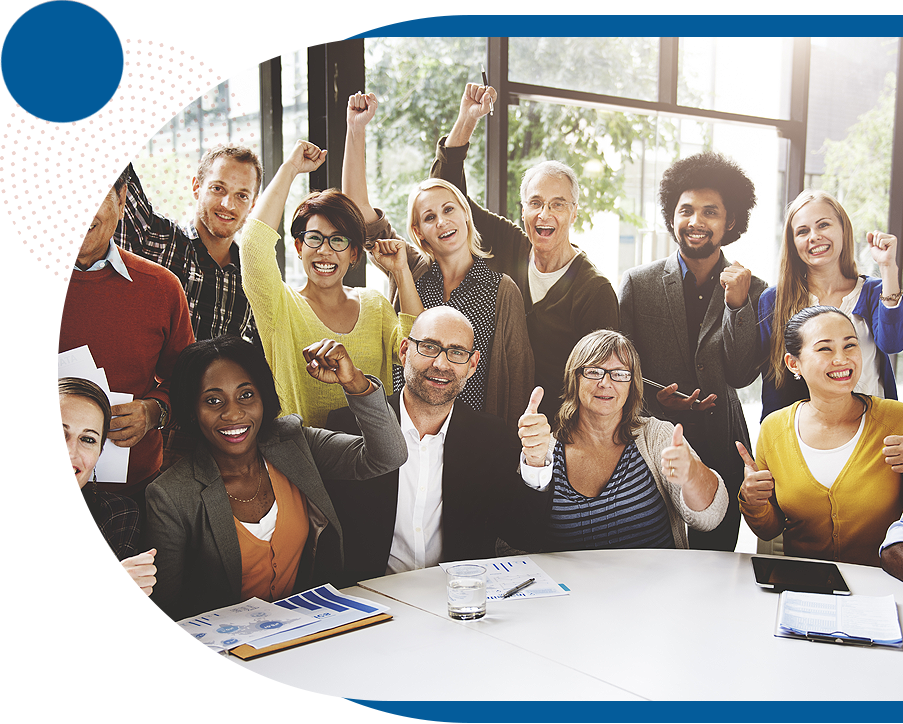 Corporate Culture
Bring your most
'genuine self' to work
Attitudes and living behaviors form an innate part of
Genzeon's business beliefs and are woven into the
fabric of our company's value system. As such,
we respect and place a high premium on human
potential and the individual voices of our peers at
Genzeon. We believe in fostering an ecosystem where
perspectives, even opposing ones, are welcomed
and respected.
Everything, even the impossible, is achievable when
people can be their most genuine selves and
genuinely connect with their work.
Corporate Culture
The capacity to make
sound decisions
makes you a member
of our tribe
Conviction and the ability to make sound choices even in the face of uncertainty are living behaviors we deeply respect.
Band-aid solutions don't figure in our modus operandi, and we value going above and beyond the call of duty to address problems and fix fundamental issues.
Corporate Culture
Empathy and
Transparency are not
ideals we chase,
they're a way of life here
Our allegiance to organizational empathy and transparency are at the heart of all we do at Genzeon. They aren't lofty ideals we chase, but a code of living behaviors felt and practiced at a cellular level. That is how we deliver some great tech solutions here. It's also how we foster an open, fair, and egalitarian workplace. And it's how we align with the type of society in which we wish to live.

Core Values
In action and intent,
our core values are deeply intertwined
in our organizational fabric and form the
bedrock of our belief system.
Team Spirit
We succeed in a win-win way
and by collaborating as an undivided,
unified team that spans departments
and locations. We seek common ground
even from our fiercest detractors.
Commitment
We are committed to going above
and beyond the call of duty and
investing our time supporting
our clients and colleagues to
overcome challenges and meet
their objectives.
Agility
We proactively seek out fresh
viewpoints and solutions, constantly
assessing whether what we are doing
contributes positively and confronting
it if it does not. If something
isn't succeeding, we look at the
bigger picture and swiftly alter course.
Integrity
Having integrity drives us always
to be accountable to our coworkers,
ourselves, and society. This means
that every project, discussion,
and professional transaction
is addressed with sincerity
and resolve to do the right thing.
Customer First
We are a customer-first organization
and prioritize our clients in our
thinking and in the choices we make.
We offer solutions respectfully
and efficiently to our clients'
evolving requests and aspirations.
We are and grow because of our clients.
Excellence
We endeavor to excel in all
that we do. As opposed to emphasizing
the results, we emphasize the process.
We constantly strive to be better
and raise the bar higher than
it was yesterday.
Together,
We build better
Come, Join the team
We believe that when the perfect role meets the perfect
teammate, work does not seem like work – it becomes fun. So if you
find that teamwork, inventiveness, being a self-starter and
logical reasoning are what make you YOU; we invite you
to come, join our team.
Join our team
Insights
Intelligences – From Yesterday to
Today to Tomorrow

January 15, 2021
Lorem ipsum dolor sit a
consecte tur adipiscing elit
eiusmod tempor inci

January 15, 2021
Lorem ipsum dolor sit a
consecte tur adipiscing elit
eiusmod tempor inci

January 15, 2021
Lorem ipsum dolor sit a
consecte tur adipiscing elit
eiusmod tempor inci

January 15, 2021
Lorem ipsum dolor sit a
consecte tur adipiscing elit
eiusmod tempor inci

January 15, 2021
Lorem ipsum dolor sit a
consecte tur adipiscing elit
eiusmod tempor inci

January 15, 2021
Lorem ipsum dolor sit a
consecte tur adipiscing elit
eiusmod tempor inci