Leadership Team
Driving Genzeon's
vision, mission &
performance,
meet the leadership
team
Headed by some of the brightest, boldest &
sharpest heads in the industry, the Genzeon
management and the executive
committee bring deep business insight with
the multifaceted corporate vision to deliver
sustainable, sensible technology solutions to
customers globally.
Advisory Board A pillar of strength for Genzeon's founders, executives, and stakeholders
Genzeon's advisory board comprises industry thought leaders in multiple fields and with decades of experience.
Their knowledge and expertise contribute immensely to Genzeon's services while helping to provide unparalleled value to our clients.
Russ Branzell CHIME, CEO
Russell P. Branzell is the CEO and president of the College of Healthcare Information Executives (CHIME). Before his position at CHIME, he served as the CEO of Colorado Health Medical Group.
He also served as the VP of Information Services and CIO for Poudre Valley Health System, the president/CEO of Innovation Enterprises, and the Regional Deputy CIO, Executive Director of Information Services for Sisters of Mercy Health Systems. During his tenure with the U.S. Air Force, he served on active duty in healthcare administrative positions, including as the CIO for the Air Mobility Command Surgeon General's Office.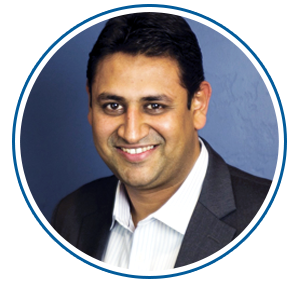 Ajay Kapare ELLKAY, Chief Strategy & Marketing Officer
As Chief Strategy and Marketing Officer for ELLKAY, Mr. Kapare identifies key business challenges, develops and drives strategic industry, business, and marketing relationships.
In this senior leadership role at ELLKAY, he determines market demand and growth opportunities to position the company as a leader in the healthcare IT industry. Mr. Kapare is responsible for determining concepts and disruptive market solutions to solve challenges and make profound impacts.
Insights
Intelligences – From Yesterday to
Today to Tomorrow