How We Work with Providers
In the dynamic healthcare industry, many factors are crucial for the sustainability and growth of providers. Genzeon understands the unique challenges faced by healthcare providers in managing costs, improving revenue streams, and enhancing operational efficiency.
Our tailored solutions are designed to help optimize existing processes while improving the experience for patients, providers, and their business associates.
Our expert consultants work closely with your team to address the best use cases within your organization, while building consensus and excitement for future projects. With Genzeon by your side, you can make informed decisions that drive profitability while ensuring regulatory compliance.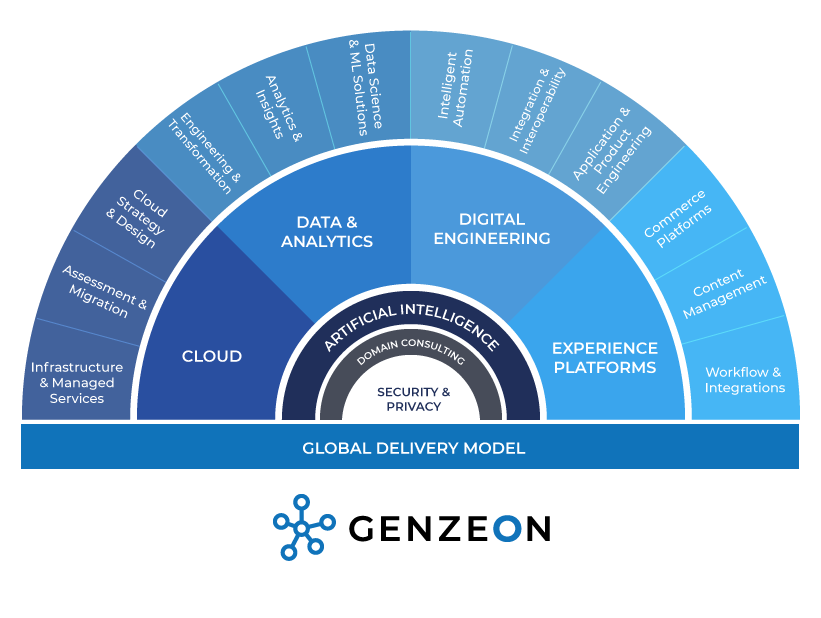 Intelligent Automation
Intelligent Automation
Automation is not the only way to drive efficiency (it is a good way though). Efficiency starts with process innovation, optimization and then automation. Our proprietary methodology drives meaningful business outcomes.
Digital Worker
Interoperability and Data Integration
Regardless of the source or destination, our Digital Workers enable real-time and batch data exchange to automate and streamline repetitive tasks typically done by the human workforce, such as prior authorization and document collection.
Security, Privacy, and Compliance
Privacy and Security is Paramount
While we want to make Health+Care simpler and easy to use, it should never come at the cost of your data. CompliancePro Solutions, a Genzeon company, assesses your risk and automates the major time-consuming tasks performed by your compliance team, allowing your staff to focus on proactive steps to reduce privacy and security risks throughout the organization.
Cloud Enablement
Cloud Enablement
Accessibility is a key differentiator in the modern workplace, and cloud enablement has opened the doors to clinical and operational connectivity in healthcare. When combined with our expertise, Microsoft Azure allows enterprises to leverage tools and technologies they can trust to ease the transition to cloud.
Global Delivery Model
Business Agility is Key
It is truly a mandate to be agile to survive in this ever-changing environment. Genzeon's capabilities with a global delivery model allows your business to scale and grow at your terms with round the clock support.
Practical Approaches for Healthcare Automation
Recently, Healthcare IT Today's John Lynn interviewed Genzeon leaders and Cletis Earle, CIO at Penn State Health,  about how healthcare provider organizations can use technological approaches, like intelligent automation, to accelerate their value and improve patient experience.
Watch the clip here or read a synopsis from the link below.
Domain Expertise
Genzeon possesses deep domain expertise in healthcare payer operations, regulations, and market dynamics. We understand the unique challenges faced by payers and tailor our solutions to meet your specific needs.
Innovation-driven Solutions
We stay at the forefront of technological advancements, leveraging artificial intelligence, machine learning, and robotic process automation to deliver innovative solutions that drive operational excellence and improve outcomes.
Collaborative Approach
At Genzeon, we believe in forging strong partnerships with our clients. We work collaboratively with your team, ensuring a seamless integration of our solutions into your existing workflows, and provide ongoing support to ensure your success.
Security and Compliance
We prioritize data security and compliance, adhering to industry best practices and regulatory guidelines. Our robust security measures safeguard sensitive information and ensure that your operations remain HIPAA-compliant.
Regulatory Compliance
Partners
Let Genzeon help you stay compliant with ever-changing
state, federal, and industry regulations.

Meet with the Genzeon Healthcare Team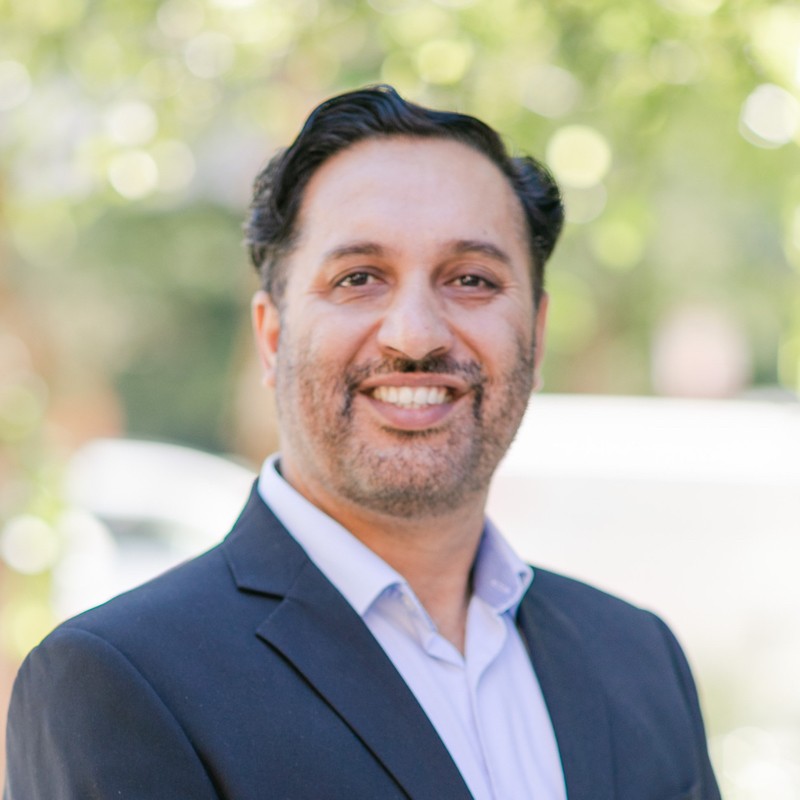 As the General Manager of Healthcare, Harsh is responsible for leading the Genzeon healthcare practice. Prior to Genzeon, Harsh has spent 20 years focused on removing inefficiency by utilizing technology, process and business model innovation in healthcare with leadership roles for Fortune 500 companies and SaaS startups, including Aetna, Anthem, and crankfrog. He is dedicated to creating value for our healthcare clients, driving ROI through technology and process innovation.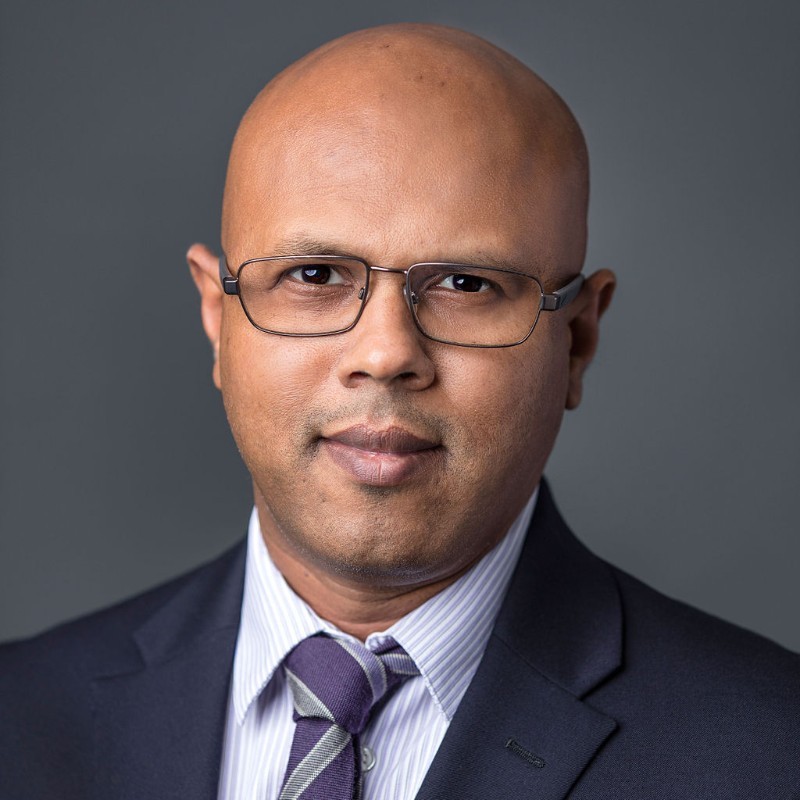 Vikram Pendli is our Chief Technology Officer (CTO) for Genzeon. He is responsible for Genzeon's technology strategy and solution architecture initiatives. Vikram's primary focus is helping clients build a digital roadmap to transform their businesses. As an industry consultant, he has deep expertise in designing, developing, and architecting cloud solutions for Public Clouds (Azure and AWS) and Hybrid Clouds. He has complete exposure to Azure cloud services, including PaaS, IaaS, Storage, Business Analytics, Virtual Networking, Data Analytics, Artificial Intelligence, and Machine Learning.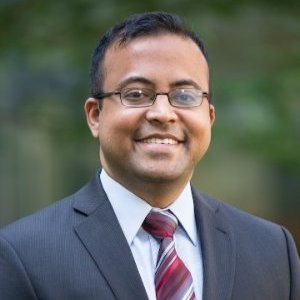 Prashant leads the Genzeon Intelligent Automation practice. He has 20+ years of experience as a technology leader with 18+ years in the healthcare industry. Prior to joining Genzeon, Prashant spent 15+ years at Anthem where he held multiple leadership roles including leading the Automation COE. Prashant has an MBA from Yale School of Management with a concentration in healthcare.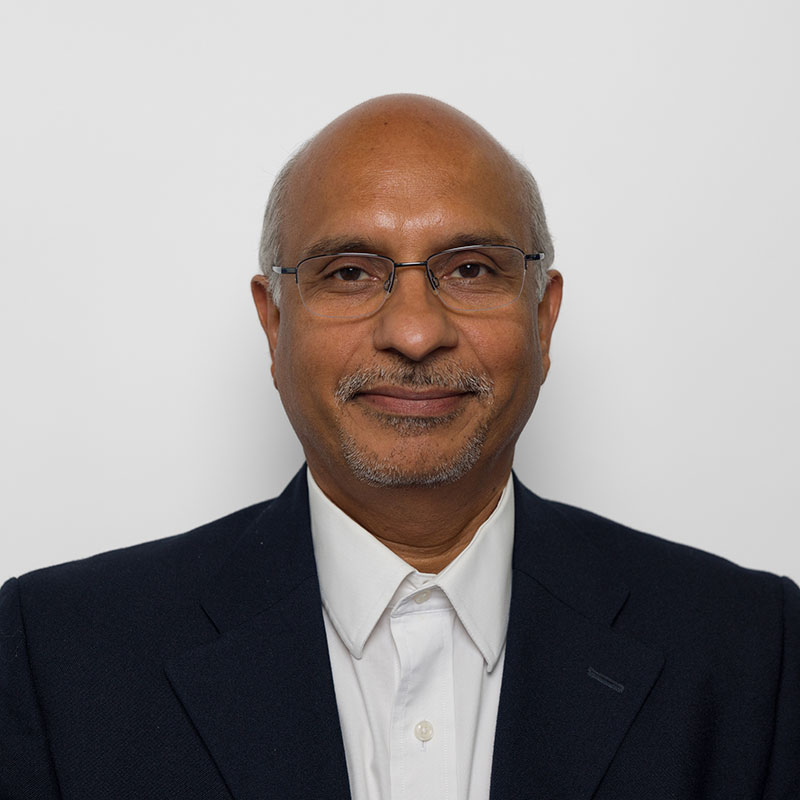 Global business development and delivery management in Business and Technology Consulting services.
Specialties: Fortune 500 Client relationship management; Experience across multiple industries including Banking and Financial Services; Healthcare; Manufacturing; Entertainment, Automotive. Entrepreneurial experience in Datawarehousing/ BI services.
Transformation Agent/ Change Ambassador; Staunch supporter of Women Empowerment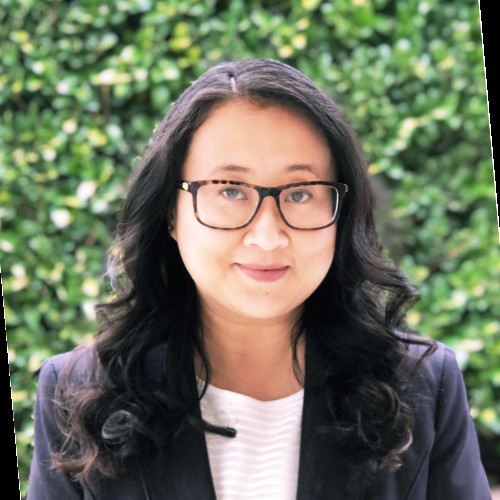 With 19+ years of experience managing global delivery models, Pranita specializes in driving digital transformation, managing large-scale transformations, and delivering business process automation for healthcare clients.
Her expertise extends to various areas, including Account Management, Client Engagement, Business Development, Program Management, and Application Development. Pranita excels at navigating all levels of the organization, thanks to her strong interpersonal and communication skills. She's a trusted and strategic partner to Genzeon's clients, helping them grow and manage key accounts by building strong client relationships, delivering value, and driving profitability.
Contact us for
more information