Digital Transformation
with Genzeon
Genzeon's retail IT solutions improve your competitive edge with scalable digital transformation. Our approach streamlines your supply chain with fully automated lifecycle management, while powerful analytics allow you to extract the maximum value from your informational assets. We can integrate all your disparate services onto one platform for consistent business processes. Whether it be a SaaS solution or a custom-built application tailored to your business-specific needs, Genzeon has robust technology solutions for your retail enterprise's digital transformation.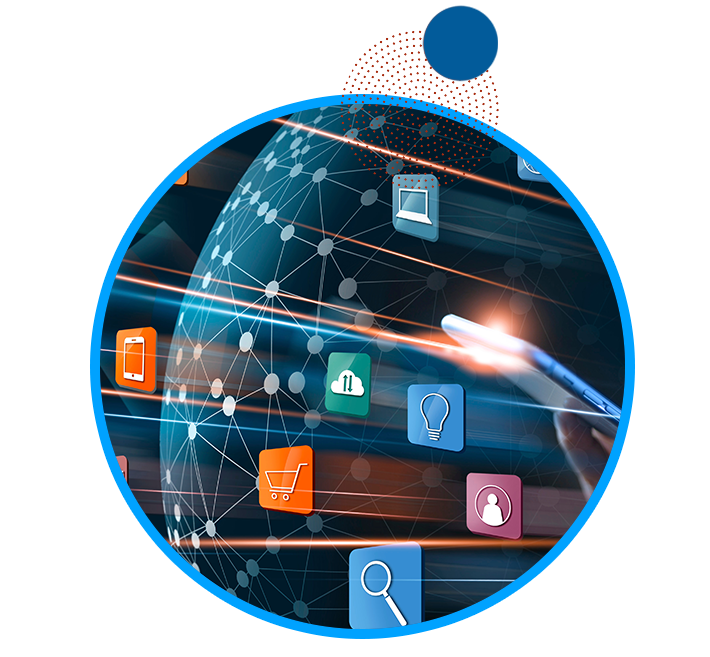 Retail CRM
Everything you need is
at one place
Genzeon helps you understand and unify customer data in a central
hub, empowering your front-end employees to serve your customers better.
We employ dynamics 365 to give you the choice of having a standalone
application or using multiple CRM tools that work together to give you an
integrated solution. We develop retail CRM with a completely customizable
approach that is flexible to use for your employees and covers the needs of
the end customers.

Retail ERP
Customized ERP solutions For
every Industry
Integrate with various standalone modules on a tailored ERP and deploy
point of sale systems to facilitate end-to-end retail operations. Genzeon
uses dynamics 365 to personalize your retail ERP with business Apps, built
on Azure and integrated with office 365, and the Microsoft power platform.
The result is a custom platform and interface with powerful data processing,
automation, and insights to optimize your operating costs and modernize your
business.

Retail Analytics
Simplified data for
decision making
Leverage data insights critical to marketing and supply chain decisions.
The data interpretations drive better conversions and customer experience.
We take your dark data from transactions, connected devices, and other sources
and glean tangible information from the raw data. Through predictive modeling,
we can anticipate and predict risks and opportunities. It directly impacts your
business operations and customer outcomes by keeping you abreast of your
performance and emerging trends.
Enterprise Application
Integrations
All business solutions at
one platform
IT-enabled systems that standardize and integrate all the business applications
used in retail operations to be managed from a central console. Genzeon helps you
eliminate the inefficiencies of running multiple and distinct applications by
integrating them onto a single intelligent platform. The enterprise application
integration ensures data continuity with minimal human intervention. EAI is crucial
in closing the gap between the front end and back end of retail operations.

TIBCO as Middleware
technology
Ease the flow of integration
State-of-the-art middleware from TIBCO to integrate operating systems with
your front-end applications to access and activate on-prem and cloud data.
It is a modified version of enterprise application integration, where you
can easily create, test, and deploy custom APIs. The TIBCO middleware eliminates
the complexities of integrating new IoT devices, data platforms, and of course,
applications. It results in a scalable platform that delivers your services faster
with bidirectional communication on web and mobile devices.
Industries Served
Genzeon caters to a multitude of industries with a special focus on creating retail IT solutions for the following.
Pharmacy
Give end-users safe and reliable access
to medication with AI-enabled order fulfillment.
FMCG
Enhance workflow and streamline supply
chain management for time-driven processes.
Hospitality
Offer customer-centric experiences with
minimum investment and maximum engagement.
Apparels
Turnkey IT solutions for the apparel industry
from procurement to product dispatch.
Entertainment
User friendly and innovative web and mobile applications and software development.
Benefits
Genzeon helps clients in the retail world maximize their potential
and engagement through innovative IT solutions.
Reduced
Expenses
Reduced operating costs with reduced
resources and overhead.
Customized
Solutions
Affordable and scalable solutions
customized to your business needs.
Efficiency
Enhanced productivity that increases
return on investment.
User – Centric
Solutions
End-user centric approach to
developing front end applications.
Retail Partners Powered by
Genzeon's IT Solutions

Frequently Asked Questions
Case Studies
Client Stories